By Marcy Barthelette
Your potential is the sum of all the possibilities God has for your life. Charles Stanley
I love moving. My history attests to that statement. If my count is right, I have lived in twenty-three different houses, enjoyed one vacation home, and tested many different types of camping equipment. I relish the hunt for a new place, though I confess that I don't enjoy home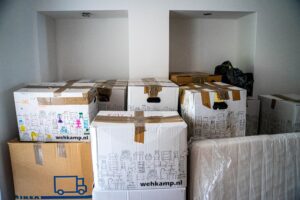 purchase closing procedures; they often drain the joy from the process. I delight in drawing blueprints of where my furnishings and accessories will fit into new spaces. The challenge of logistically bringing all the pieces together gets my juices revving. I even enjoy just dreaming about a new place, drawing floorplans, and as I age, I look at ways to make my footprint smaller, live in less space with less stuff, and just enjoy God's creation all around me. Tiny home living fascinates my imagination and I've drawn plans for very small dwellings, challenging myself to find space for all the things I need along with some of my favorite creature comforts, always increasing my living area by incorporating lots of outdoor space.
I'd love to begin the search for a new home today. My mind is definitely up to the challenge but my body may not be as willing to cooperate. So, I've been going about the business of making small changes in my current home. Decluttering has been a major goal in recent weeks. We've emptied closets and drawers, pantry and laundry room, searching for anything that needs to leave. Those items have been bagged and donated to worthy causes. Then comes the task of finding innovative new ways to store away the things that don't need to be seen and effectively displaying treasures that offer clues to who we are. In a way, we are moving without changing our physical address. We can attain a feeling of newness without the hassle of packing, unpacking, and dealing with movers. We can create new small areas within our home to accommodate our hobbies and interests and we can improve our outdoor space with new appointments that reflect our love of nature.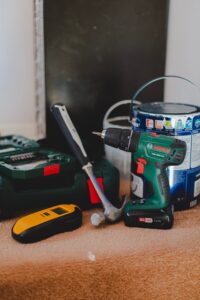 Moses prayed: Lord, you have been our home since the beginning. Psalm 90:1
Several times recently, I've heard it said that we should move into God's house and I've pondered what that would look like. A physical move here on earth involves collecting and filling many boxes and, if needed, contracting a moving company, contacting the Post Office to make the address change, arranging to disconnect one group of utility services and connect another, cleaning and polishing two residences, one for yourself and the other for someone new. We leave a well-used comfortable environment to arrive in unfamiliar surroundings. Yes, we become somewhat familiar with the neighborhood just by spending a few moments here or there during the process, but it takes living in that new home to really get acquainted with it and with the people surrounding us. Familiarity typically equates with comfort, of one sort or another. What will it be like moving in with God?
I'm asking Yahweh for one thing, [David] wrote, only one thing: to live with him in his house my whole life long. I'll contemplate his beauty, I'll study at his feet. That's the only quiet secure place in a noisy world. Ps. 27:4–5 MSG
How will our new living space look and feel or will there be a designated space at all? Will our bodies require food and water or will there be nobody as we know it? We are told there will be no pain but is that because our bodies no longer exist?
We know everything will be different but we're not sure exactly what that means. So God has given us the opportunity right here on earth to take those first steps toward moving in with Him. He sent His Word to us through believers of the past and He expects us to spend time with the Word in quiet contemplation. He keeps the line of communication always open. We can call upon Him at any hour and expect to be heard. Prayer is such an easy thing and yet we try to make it hard. Just to immerse ourselves in conversation with Him — that's all He asks. He provides for our needs, not necessarily our wants, but always our absolute needs. Unfortunately, we don't always recognize the difference. Once again, we return to the inevitable freedom of choice that is a constant in our lives. Will we choose correctly and move into a space that offers comfort from the chaos of the world or will we stumble blindly in the darkness around us, never feeling the hand of God at work in our spirits? Of all the moves we will make in our lifetimes, this is the only one that really matters … this move determines our eternity!
LORD, I love the Temple where you live, where your glory is. PSALM 26:8