ALDERSGATE RIGHTEOUS KIDS
God is greater than anything! This is the message that our Aldersgate Righteous Kids will learn through this period of the COVID-19 pandemic. The ARK crew is dedicated to delivering the message that God is with us at all times and we have a plan on how to continue to connect with children and deliver this message of God's love. We are here to navigate these uncharted waters together as an Aldersgate family. Please continue to check this site for updates and information.
Vacation Bible School 2020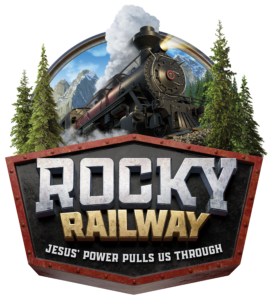 After much prayerful consideration on the safest way to bring the excitement of VBS to our families, we have decided to move VBS online.
Join us on the Aldersgate Righteous Kids Facebook page for an exciting 3 nights of VBS, Sunday, July 26, Monday, July 27, and Tuesday, July 28 with videos premiering at 6:30 PM.
Register no later than Thursday, July 23 to reserve an activity packet. Drive through to pick up your activity packets on Sunday, July 26 from 5:00 to 6:00 PM, then get ready for the adventure to begin!
If you have more questions, please feel free to email the Children's Director, Amber, at
children@aldersgatechurch.com
or call the church office at 417-725-4949.
Sundays and Wednesdays
Join Amber & Abby on the ARK Blog!
Every week, look for a new Sunday school lesson and a craft activity to be posted for you and your child to go through together! Also, a Wednesday ARK club lesson will be posted each week for another opportunity to learn about God's faithfulness. Our 5th grade Biblical Beauties can find their lessons available on this blog. For other 5th and 6th grade information please refer to the Middle School ministries page.
Stay Informed
To keep up to date with the latest information, please join the Aldersgate Righteous Kids Facebook page.
ARK Preschool
ARK Preschool (Parents' Day Out and Pre-kindergarten classes) are currently not meeting. Our policy is to follow Nixa Public Schools on any school closure dates. We will continue to keep in contact with the families enrolled and they can find the latest information in our Facebook private groups.