COME TRY OUT A CLASS ANYTIME! CONTACT THE CHURCH OFFICE FOR MORE INFORMATION.
Sunday Classes
8:15 AM
Crossroads, LC 207-
Leader – Ralph Ernst
Sojourners, LC 206- Leader – Steve Taylor – Currently doing a study in Romans.
Club Aldersgate, LC 205- Leader – Brannon Buchanan
Seekers, LC 207-

Leader – David Swensen
Weekly Bible Studies
We are so excited to learn with you!
Jesus in the Gospels
Jesus in the Gospels focuses on the portrait of Jesus found in each of the four gospels. The focus will be on how the writer of each gospel presents the events and teachings of Jesus. Participants may expect to gain a fuller understanding and appreciation of the rich portrait shared in each gospel. We will learn that the Old Testament permeates the entire Bible and that the gospel writers and Jesus relied on the OT, the only scripture they knew. It is highly recommended that participants have previously attended a Disciple study. If not, biblical knowledge is necessary as we will dig deep into the bible.
Ladies' Morning Study
Ladies, meet with us on Mondays at 9:30 AM in LC 207 and will join Priscilla Shirer on a 7-session journey through the life and times of the prophet Elijah to discover how the fire on Mount Carmel was forged in the valley of famine.
Ladies' Monday Evening Bible Study
All ladies are welcome to attend this study on the 1st and 3rd Mondays beginning January 17. This study is called 12 More Women of the Bible, Life Changing Stories for Women Today. Each week will cover a new woman of the bible so you can jump in at anyime. For more information contact Jan Badgett.
1st & 3rd Mondays at 6:30 PM in LC 207!
Men's Bible Study
Mondays at 7:00 PM, WC Conference Room. Join Pastor Phil in a discussion of the Holy Spirit. You are welcome to join anytime as we dive deeper into God's word.
Aldersgate Time of Prayer
Tuesdays at 6:30 PM, Sanctuary Choir Room. We will meet weekly to pray for our denomination, our nation, elected officials, families and marriages, schools, and first responders.
Disciple 3
Thursdays at 6:30 PM. The prophets and Paul continually call us back to our God and our identity as a people set apart for service to God and others. Through daily readings of scripture and helpful contextual information, we will learn and apply the marks of obedient community as a faith-filled response to our human condition. We will meet for 12 weeks in the fall and 12 weeks in the spring to complete this study.
Friday Adult Bible (FAB) Study
Fridays at 10 AM, in the WC 110. Join Pastor Phil for a journey with Apostle Paul. We are studying his letters in chronological order. Verse by verse and then the application to today. Great group participation and discussion!
Wednesday Night Studies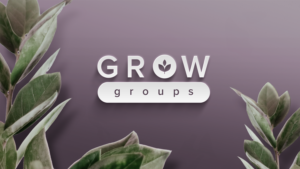 Wednesdays at 6:30 PM LC 206.
This class follows parallel to what our Middle and High School students will be studying. This will give parents a deeper understanding to what is being taught and hopefully foster in some great conversations.
Childcare will be offered from 6:30 PM to 7:30 PM.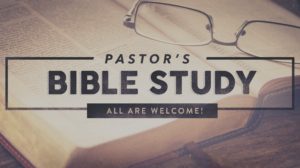 Wednesdays at 6:30 PM in the Worship Center beginning Sept. 1
Join Pastor Dennis to dig deeper into the Bible in the book of 1 John. Come anytime!