COME TRY OUT A CLASS ANYTIME! CONTACT THE CHURCH OFFICE FOR MORE INFORMATION.
Sunday Classes
8:30 AM
Crossroads, LC 207-
Join us as we study the book of Ephesians.
Sojourners, LC ARK Deck- Our study of Ephesians last semester continues with sharp focus on the last chapter concerning the armor of God.
Paul's instructions to use every piece of God's armor to resist the enemy clearly speaks to "What Christians Need To Know About Spiritual Warfare"….
Is spiritual warfare something I'm involved in?
What does God expect of us in battle?
What weapons has God given us to win the war?
Come join us!
Y.A.L.'s (Young Adult Leaders) Breakfast-
Young adults are invited to join us for donuts and food for thought. Each week we will discus a different topic and learn to unite together in our faith to become better leaders in the the church and in the community.
The Art of Parenting Sunday School Class, LC 206– Join Family Ministries Director, Elizabeth Buchanan for "The Art of Parenting." This class is about passing on a living faith to your children and aiming your child's heart towards God.
Club Aldersgate, LC 217- Come dive deeper into the book of Job.
Seekers, LC 207-

Join us for a study of the Holy Spirit.
Weekly Bible Studies
We are so excited to learn with you!
Ladies' Morning Study
Ladies, meet with us on Mondays at 9:30 AM in LC 207 as we dive into "Beloved Disciple – A Study of John" by Beth Moore.
Ladies' Monday Evening Bible Study
Ladies, meet with us as we dive into the study "God of Creation" by Jen Wilkin. We will go through the book of Genesis and learn some fundamental truths about God.
1st & 3rd Mondays at 6:30 PM in LC 205!
Men's Bible Study
Mondays at 7:00 PM, WC Conference Room. Join Pastor Phil in a discussion of the Holy Spirit. You are welcome to join anytime as we dive deeper into God's word.
Ladies' TLC
Tuesdays at 9:00 AM, LC 203. Ladies, join us for a study titled, "Captured By Grace" by Dr. David Jeremiah. Until you have been broken beyond belief and need a miracle for your soul. Until you have betrayed a loved one and cannot bring them back. Until you have befriended every darkness and are desperate for the light…
That's when God's relentless, amazing, very personalized grace finds you. In this important study on the topic of grace, David Jeremiah helps you discover that the grace of God is available to you no matter who you are or what you've done. All ladies are welcome to join us! If you have any questions, contact Pat Laing.
GriefShare
Tuesdays at 1:00 PM, WC Conference Room. Join us for a grief recovery support group where you can find help and healing for the hurt of losing a loved one.
Friday Adult Bible (FAB) Study
Fridays at 10 AM, LC 207. Join Pastor Phil for a study on the book of Romans. Join us anytime!
Protege Study
(Young Adults ages 18+)
Young adults, let's get together for Bible study and fellowship as we follow Jesus as his proteges and learn the skills of faithful living!
We w
ill meet in the YB, Friday nights at 5:30 PM!
!
Wednesday Night Studies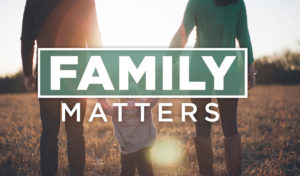 Wednesdays at 6:30 PM LC 206.
"You & Me Forever: Marriage in Light of Eternity" by Francis & Lisa Chan
This seven session Bible study series, based on the book You and Me Forever from best-selling author Francis Chan and Lisa Chan, will challenge you to view your marriage like never before.
Childcare will be offered until 8 PM to allow for an optional discussion time from 7:30-8 PM.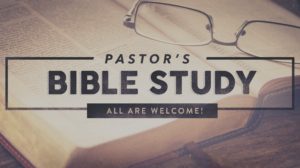 Wednesdays at 6:30 PM LC 207!
Join Pastor Phil for a study on the book of Judges. Come anytime!