COME TRY OUT A CLASS ANYTIME! CONTACT THE CHURCH OFFICE FOR MORE INFORMATION.
Sunday Classes
8:30 AM
Crossroads, LC 207-
Join us as we study the book of Ephesians.
Sojourners, LC ARK Deck- Join us for lessons on Ephesians which include intriguing questions, inspirational storytelling, and profound reflections. The letter to the Ephesians celebrates the beauty of the Church—the Bride of Christ–and gives us basic overviews of a Christian life.
Y.A.L.'s (Young Adult Leaders) Breakfast-
Young adults are invited to join us for donuts and food for thought. Each week we will discus a different topic and learn to unite together in our faith to become better leaders in the the church and in the community.
The Art of Parenting Sunday School Class, LC 206– Join Family Ministries Director, Elizabeth Buchanan for "The Art of Parenting." This class is about passing on a living faith to your children and aiming your child's heart towards God.
Club Aldersgate, LC 217- Come dive deeper into the book of Job.
Seekers, LC 207-

Join us for a study of the Holy Spirit.
Weekly Bible Studies
We are so excited to learn with you!
Ladies' Monday Evening Bible Study
Ladies, meet with us as we dive into the study "God of Creation" by Jen Wilkin. We will go through the book of Genesis and learn some fundamental truths about God.
1st & 3rd Mondays at 6:30 PM in LC 205!
Protege Study
(Young Adults ages 18+)
Young adults, let's get together for Bible study and fellowship as we follow Jesus as his proteges and learn the skills of faithful living!
We w
ill meet in the YB, Friday nights at 5:30 PM!
!
Financial Peace University
Sundays 6-8 PM, LC 207. Let Financial Expert Dave Ramsey show you how to dump debt, budget, build wealth, and give like never before! Class meets September 8-November 10.
Men's Bible Study
Mondays at 7:00 PM, WC Conference Room. Join Pastor Phil in a discussion of the Holy Spirit. You are welcome to join anytime as we dive deeper into God's word.
Ladies' Morning Study
Ladies, meet with us on Mondays at 9:30 AM in LC 207 as we dive into Priscilla Shirer's "One in a Million" study. Modern day Christians often hear and understand the promises of God each Sunday morning at church, but then rarely choose to experience them in everyday life. In "One in a Million," Bible teacher Priscilla Shirer invites us to change that pattern for good, living beyond our circumstances and expecting to see God move in miraculous ways day after day. Without a doubt, we can find and follow God's purpose for our journey. We can make it to the Promised Land! The books are available for $13.
Ladies' TLC
Tuesdays at 9:00 AM, LC 203. Ladies, join us for a study titled, "Count it all Joy" by Dr. David Jeremiah. Weaving together modern stories and historical detail, Dr. David Jeremiah explores Philippians verse by verse, showing us what it means to be joyful in spite of circumstances. Whatever you are facing today, "Count It All Joy" will inspire you to find the joy that Jesus promises. All ladies are welcome to join us! If you have any questions, contact Pat Laing.
GriefShare
Thursdays at 6:30 PM, WC Conference Room. Join us for a grief recovery support group where you can find help and healing for the hurt of losing a loved one.
Friday Adult Bible (FAB) Study
Fridays at 10 AM, LC 207. Join Pastor Phil for a study on the book of Acts. Join us anytime!
Wednesday Night Studies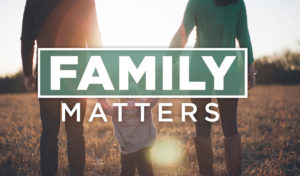 Wednesdays at 6:30 PM LC 206.
"You & Me Forever: Marriage in Light of Eternity" by Francis & Lisa Chan
This seven session Bible study series, based on the book You and Me Forever from best-selling author Francis Chan and Lisa Chan, will challenge you to view your marriage like never before.
Childcare will be offered until 8 PM to allow for an optional discussion time from 7:30-8 PM.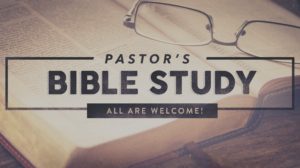 Wednesdays at 6:30 PM LC 207!
Join Pastor Phil for a study on the books of 1, 2, 3 John and Jude. Come anytime!

Wednesdays, 6:30 PM, LC 203. Join us for conversations about Faith. Everything has a starting point-your life, your relationships, your education, your career. Sometimes we forget that faith has a starting point as well. Beginning September 4, join Pastor Dennis for an 8-week class designed to help you grow deeper in your faith.