Welcome To

FUSION
FUSION
is the Collision

of
God
with his
People
.
Our mission is for every high school student who walks through our doors to experience the Love of God and become his Disciples
We look forward to seeing you at one of our events!
This year we will be talking about:
Living Life with Christ
This year, we will be teaching from:
Grow
in tandem with many of our Aldersgate family and church ministries.
Fusion Core focuses on building
Healthy Relationships
with God and with each other
Fusion Wednesdays are our opportunity to come together as fusion students and leaders to worship God together. There will be worship, games, and a message.
We meet weekly on Wednesdays from 6:30pm-7:30pm
Fusion Sunday School is focused on growing together as students within the body of Christ. There will be snacks, teaching and discussion.
We meet weekly on Sunday Mornings from 9:45am-10:30am
Fusion Core is our discipleship small groups for this year. Our focus is developing our relationships with God and with each other. There will be food, fun, and discipleship
We meet weekly on Sunday Evenings from 6:00pm-8:00pm
Camp Galilee for current 5th – 11th Graders

June 4 – June 9
El Dorado Springs, MO
We are so excited to be going back to Camp Galilee.
The week we are going is June 4-9th. Evan will be there with our youth. This camp is broken out into to sections.
Current 5-7th graders and Current 8th-11th graders.
They are both on the same week.
This is an overnight camp focused on developing a closer relationship with Christ as well as fostering positive relationships with others through games, bible study, trust trails, and a trip to the island.
You must complete the registration on the Camp Galilee website to finalize but we want to get a head count on how many of our kids are planning to go.
Please let us know if you need financial assistance and we will make sure you don't miss out on this opportunity.
Camp Barnabas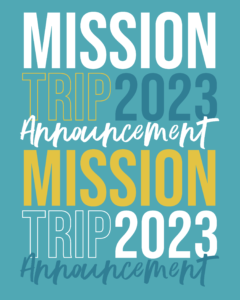 Saturday, July 29 – Friday, August 4
Purdy, MO
We are excited to be working with Camp Barnabas this summer! You may know our contact, Caleb Brandt.
Camp Barnabas is a unique ministry providing Christian camping experiences to individuals with special needs and chronic illnesses, along with their families. Whether you are a camper, or serving as a part of a mission trip, we provide ministry and social experiences that increase spiritual knowledge, social learning, and human dignity. Our goal is to show others the love of Christ in every aspect of our ministry.
We will have an info. meeting on Sunday, Jan. 22 at 1:00 PM for anyone who is interested in going. We are asking for a $50 deposit to reserve your spot.
Meet the High School Director
My name is Evan Reed, and I have the honor and privilege of being the High School Director here at Aldersgate. A little about me; I graduated from Evangel University with a BS in Mathematics and a Minor in Biblical Studies. During that time, I met and married my beautiful wife, Olivia, who is currently pregnant with our first child! Before becoming a part of the Aldersgate Family, my wife and I worked at a private Christian school in Fayetteville, NC, where I taught High School Math and Science, and my wife helped with the after-school care program and library.
I am excited to work with the High School Students and Parents of Nixa to develop this generation of leaders for Christ. Youth group made a huge impact on my life as a young person and I am looking forward to building a ministry that can impact these students in a similar way that it impacted mine. To contact me, you can call the church office Monday-Friday 8 am-4 pm or email at ereed@aldersgatechurch.com
Acts 2:17 " I will pour out my Spirit on all people. Your sons and daughters will prophesy, your young men will see visions."