Life Groups are the heartbeat of the church and a safe place for people to be known and be loved.
We currently have 7 Life Groups, with more starting soon. We would love for you to join one.
We have groups at meet on Sunday, Monday, Tuesday, Wednesday, and Thursday nights.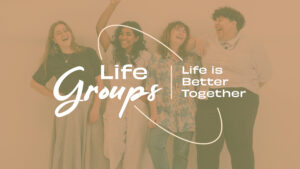 We are so excited to have Life Groups at Aldersgate.
Our hope is that we have groups with people from different age groups bonding together.
We want to meet weekly outside of church and just do life together. That may be sharing a meal or a snack, attending kids sporting events or concerts together, digging deeper into the sermon from Sunday, and just building relationships with each other.
We want everyone to feel welcome so don't worry if you don't know many people or are unsure of what to expect, we are here to support each other.
Sign up below if you would like to join a Life Group.