By Marcy Barthelette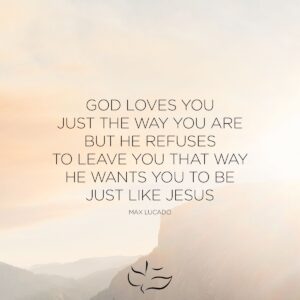 God loves you just the way you are, but He refuses to leave you that way. He wants you to be just like Jesus. Max Lucado
Summer is winding down and my landscape beds have been looking quite untidy and, though it's a little early for ratty-looking plants, I have found myself trimming back unwanted and dead foliage. Fortunately, the August heat has backed off a bit and early mornings provide a great window of opportunity to make some serious inroads into my fall preparations to help ensure a healthy landscape next spring.
Gardening success is no accident. A substantial list of preparations is necessary for both spring, fall, and even winter. And if I'm, to be honest, I left a lot to chance in the early weeks of this season. We had that crazy winter and then a very late spring that was blessed with lots of rain. That meant that we weren't able to get new mulch out because the ground wasn't solid enough to support the delivery truck in the back yard and though I enjoy God's bountiful rain, when I don't hand water my beds, I often miss the subtle changes that signal something may be amiss, such as an insect infestation or a destructive fungus growth. And, oh my goodness, did those weeds get ahead of me.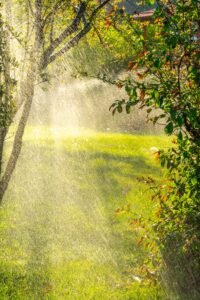 As the rain slowed and I found myself out early most mornings to water, I slowly began to regain some control over the abundant weeds and the grass encroaching at my perimeters. All too soon, I found myself knee-deep in mounds of dying foliage, but my work made Ken's mowing easier as those troublesome daylily leaves bit the dust and no longer wrapped themselves around his trimmer. I still have a few things showing off their colors. My impatiens responded well to a good shot of Miracle Grow. Those two pots are overflowing with dancing coral blossoms and rich, green foliage. My Boston ferns have nearly taken over the front porch. And an assortment of sedums throughout the yard will show off in a week or two and they are so popular with butterflies and all manner of insects. I'll add a few mums for bright fall color and the next thing we know, it will be time to rake leaves, the oaks becoming mulch to add acid to the plants that require it. Preparation!
In spite of my lackadaisical approach in spring, it's been a pretty good gardening season. I'd recently been pondering the writing possibilities associated with my fall gardening experiences and then on Sunday morning, I listened to our daughter's home church online where their pastor addressed the topic of making preparations and I knew where this whole thing was going. Just as I must prepare the soil, trim back the plants so they can develop stronger roots for future growth, and add a layer of protective mulch for a long winter's sleep, so must we constantly make preparations for our time in eternity.
And how do we do that? We can begin by preparing our "soil" with good nutrients by studying God's word. We add strong, hardy "plants" in the form of family relationships and good friends. Water those relationships thoroughly from the Living Water. Protect our investments of time with a thick layer of the Holy Spirit and sprinkle in a generous amount of prayer and worship.
We tend to prepare for things we care most about so we need to be sure the things we care most about are worthy. We tend to turn to God in times of trouble, but we may need Him more in times of plenty because that's when we often forget Him and try to go it alone.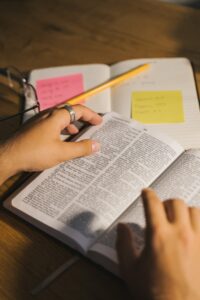 Don't see your struggle as an interruption to life but as a preparation for life. Max Lucado
The word "prepare" is a verb, an action word. It's time to take action. We don't know where this life will take us but if we fill ourselves with all the qualities God wants us to have, if we listen carefully to His instruction and communicate with Him on a very regular basis, we can be assured about where the next life will lead us, right into the loving arms of our Heavenly Father.
So you also must be ready, for the Son of Man is coming at an hour you do not expect. Matthew 24:44
So as you go about collecting bottled water, first aid supplies, and non-perishable foods in case of a storm or make reservations and explore special places to see on an upcoming vacation or arrange a carpooling schedule for your kids' extra-curricular activities, remember to "prepare" your hearts and minds for a future at home with God.