By: Marcy Barthelette
This past weekend we celebrated Independence Day, the day we declared our country's freedom from British rule. A bit of trivia: Independence was actually declared on July 2 but the Continental Congress took two additional days to discuss edits and the document was ratified by all 56 members on July 4. Apparently the original congress had trouble agreeing…does that sound familiar?
I would venture to guess there were those in our country who did not feel terribly free on this July 4th. Many of us still feel sequestered in our homes hoping to discourage COVID 19 from paying a visit. A wave of violence has overtaken our nation and there are those who don't feel free to walk their own streets. Some feel they have never been freed from the discrimination that began in the roots of slavery. The monuments to our history are being defaced and destroyed daily. In some cities, officials are removing them in order to discourage controversy.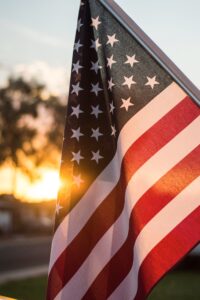 So how do we, in the midst of all that is happening, experience freedom? It's a simple matter of saying yes to Jesus. You see, He gave us freedom when He took His final breath on that brutal cross. At that very moment, the temple curtain which had always been in place to separate people from the presence of God was ripped in half and the doorway opened to a new relationship with God our Father. No more did we speak to God through an intermediary. We were suddenly and irrevocably free to speak directly to Him. Our freedom does not come from an earthy authority. It comes from the supreme ruler of heaven and earth!
When the Roman captain standing guard in front of him saw that he had quit breathing, he said, "This has to be the Son of God!" (Mark 15:37–39 MSG)
Some would say that Christianity is a relic of the past, but we know that it is alive and well in the hearts and minds of those who engage in open communion with the Father.
What Jesus gives is an eternal fountain of life, love, freedom & mercy. It pours down from the cross, from His open hands, onto the hearts of men & women. Bear Grylls, Soul Fuel
We can't say when, or even if, this movement sweeping across our nation will diminish or if it will become the new law of the land. We don't know if there will be a cure for COVID 19 or if it will mutate causing another pandemic. But it doesn't matter, our future is in the hands of the Almighty. He knows every act before it happens and the answers to our questions will come in His good time.
So turn off the news and free your mind of all the chaos around us. Enjoy time with family and friends, even from a distance, and be thankful for the technology that allows us to visit one another even in the midst of a pandemic. Look out your window at the natural beauty all around. Get up early to embrace the sunrise. Chill a watermelon and fire up the grill. Relish your meal and stay outdoors to be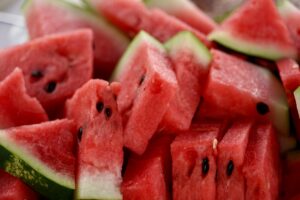 immersed in the colors of the sunset. Do something that makes you smile. God wants to see your beautiful smile. We may not be free to travel everywhere we'd like to go but we do have the freedom to bask in God's unfailing love, His mercy, and His goodness.
Freedom comes from filling your mind with God's thoughts. Erwin Lutzer, Pastor, and Author.
The Lord is the spirit, and where the spirit of the Lord is, there is freedom.
II Corinthians 3:17 The Daily Life Bible
Those who enjoy great freedom must also be willing to accept much responsibility. It is our task to be the human eyes and ears of Jesus, to walk the path He walked and to be ready to reach out and lend our hands and feet in the continuation of His ministry.