By Marcy Barthelette
Failures are fingerposts on the road to achievement. C.S. Lewis
While many Americans traveled, barbecued and otherwise recreated over the Labor Day holiday weekend, our home was a beehive of activity. Yes, there were just the two of us at home, but we made enough messes for half a dozen people. I'd been studying our third bedroom (AKA puzzle room) for a long time, deliberating a strategy for organizing that space. It had become a catch-all for, you guessed it, just about anything.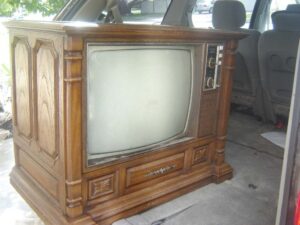 We have a very large storage cabinet that served as a home for our giant analog TV in its earlier life. But since we entered the digital TV age years ago, it has housed a host of family projects. Bottom line, it was too big for that small room, so it was moved to the larger, master bedroom and the contents were sorted and some eliminated.
Then, after placing all remaining furnishings in corners to free up floor space, we began the back-breaking task of assembling new matching bookcases. Tools and parts were scattered everywhere! We completed the two smaller units in fairly short order, once we agreed on the intent of the instruction booklet, which left a lot to be desired.
After a dinner break, I decided I wanted to, at least, arrange all the parts for the first taller unit to get an early morning start. One thing led to another, and I just couldn't walk away without attaching a few pieces. Never mind how tired we were or that our knees rebelled vehemently against any more bending, kneeling, or crawling on the floor. I had to make a little more progress before bedtime. And, as you probably already realize, that was a perfect recipe for failure. The top board was inadvertently placed backward and had to be removed, whereupon one of the connecting dowels came loose and when I attempted to reattach it, I placed it in the wrong hole. When I couldn't push it in, I resorted to the hammer and tapped too hard. The dowel plunged through the side piece, splintering it in a very prominent position. I don't forgive myself easily for making careless mistakes, but Ken came to the rescue, and we glued and clamped the piece back together as well as can be done with splintered pressboard. Work came to a halt for the night, leaving me an abundance of time to contemplate my immense failure of the day.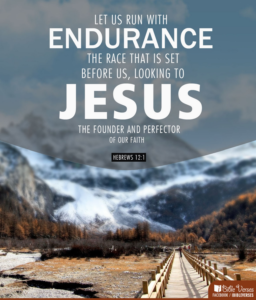 Let us run with endurance the race God has set before us. We do this by keeping our eyes on Jesus, the champion who initiates and perfects our faith
. Hebrews 12:1
Failure is a phenomenon known to every human who has ever lived. Notably, Thomas Edison is said to have failed a thousand times before the electric light bulb became a reality. However, he considered his "failures" as mere steps in the process. And Michael Jordan is quoted as saying he lost over 300 games (more than many NBA players have court time in), missed over 9,000 shots (more than an average NBA player ever takes), and missed twenty-six game-winning shots when handed the ball with the expectation of success. Yet these two men are considered two of the best success stories of modern human times.
Of course, our little tale of organizing our puzzle room can't begin to compare to the aforementioned achievements, but the point about failure is that it can be a very efficient teacher. When we learn from our mistakes and move on to a better way of thinking or doing, failure has been a productive tool. A good night's sleep is a great asset as well. The morning after my epic failure, I turned that nasty-looking patch job into a corner where no eye will see it except our own, and that of the Heavenly Father, because he knows all our failures before they even happen. If only we could forgive and forget as quickly and effortlessly as He does.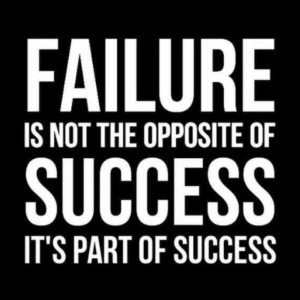 Of course, our project just kept growing because when you move one thing, another piece of the "puzzle" needs to be adjusted as well. Ken sweltered in the hot shed looking for just the right boards to complete every little detail and I did a lot of the bending and crawling, but we made it. Our room is organized and much more spacious. What am I doing now? I'm looking for my next project, of course, and I'll take all the lessons I learned from the failures of this project into the next.
Remember that failure isn't part of your identity; it's simply part of your journey. If you have failed at something recently, jot down some of the lessons you learned from it and use them to persevere toward your goals.
Tony Dungy, Uncommon Life Daily Challenge