Welcome To

FUSION
FUSION
is the Collision

of
God
with his
People
.
Our mission is for every high school student who walks through our doors to experience the love of God through weekly gatherings and events.
We look forward to seeing you at one of our events!
This year we will be talking about:
Living Life with Christ
This year, we will be teaching from:
Grow
in tandem with many of our Aldersgate family and church ministries.
Fusion Core focuses on building
Healthy Relationships
with God and with each other
Fusion Wednesdays are our opportunity to come together as fusion students and leaders to worship God together. There will be worship, games, and a message.
We meet weekly on Wednesdays from 6:30pm-7:30pm
Fusion Sunday School is focused on growing together as students within the body of Christ. There will be snacks, teaching and discussion.
We meet weekly on Sunday Mornings from 9:45am-10:30am
Fusion Core is our discipleship small groups for this year. Our focus is developing our relationships with God and with each other. There will be food, fun, and discipleship
We meet weekly on Sunday Evenings from 6:00pm-8:00pm

Senior Recognition – Sunday, May 15
Parents, you have successfully encouraged and supported your teenager through 12+ years of education and even more years of life! We are thrilled for you and excited to watch God continue to unfold His plans for your son or daughter. Please allow us to recognize your student's accomplishments and congratulate them during worship services on May 15th. In order to do so, we need some things! First, provide three to five pictures of your graduate from baby through current age, to Evan Reed. We plan to include these pictures of your graduate in a presentation during all services. Also, complete the form and return it no later than April 30th!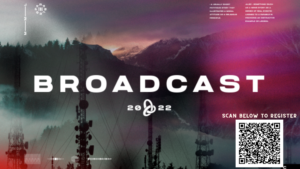 This year we are partnering with

CIY

and going to

MOVE

from

July 18 – July 22!

The theme is

BROADCAST

and the cost is $162.00 . Scan the QR Code or click the link below to register! If you have any questions regarding cost, times, or details send me an email at ereed@aldersgatechurch.com or text/call at (417) 419-5280
Meet the High School Director
My name is Evan Reed, and I have the honor and privilege of being the High School Director here at Aldersgate. A little about me; I graduated from Evangel University with a BS in Mathematics and a Minor in Biblical Studies. During that time, I met and married my beautiful wife, Olivia, who is currently pregnant with our first child! Before becoming a part of the Aldersgate Family, my wife and I worked at a private Christian school in Fayetteville, NC, where I taught High School Math and Science, and my wife helped with the after-school care program and library.
I am excited to work with the High School Students and Parents of Nixa to develop this generation of leaders for Christ. Youth group made a huge impact on my life as a young person and I am looking forward to building a ministry that can impact these students in a similar way that it impacted mine. To contact me, you can call the church office Monday-Friday 8 am-4 pm or email at ereed@aldersgatechurch.com
Acts 2:17 " I will pour out my Spirit on all people. Your sons and daughters will prophesy, your young men will see visions."