By Marcy Barthelette
For behold, the winter is past; the flowers appear on the earth, the time of singing has come, and the voice of the turtledove is heard in our land. Song of Solomon 2:11-12
If you've lived in Missouri any time at all, you know that our weather tends to be a little tricky! You'll often hear the words, "If you don't like the weather, stick around for a day (or an hour) and it's bound to change!" Missouri weather is best described as a roller coast
er ride. I live in a family of coaster enthusiasts, so I can certainly identify with that analogy, even though I do not share their enthusiasm about riding coasters.
This past week was an exercise in Missouri weather 101! We were enjoying beautiful spring breezes, the trees were beginning to leaf out, perennials were ready to bloom, and, overnight, we plunged into the deep freeze. Orchard owners, truck farmers, nursery crews, box store garden center associates, and home gardeners everywhere were scurrying to protect tender growth.
I have too much landscape area to cover it all, but I topped several new transplants, as well as the major players at my front door, with pots turned upside down and covered with heavy towels for insulation. And then all I could do was hop on the coaster and take the plunge. Thirty-six hours later, we had seen 2½ inches of snow come and go over a period of about 6 hours. That was a cold shock for all the plants but then the sky cleared, paving the way for that projected freeze. Most of the plants made it through the first night of record cold, and those that had been covered saw no damage. But the second night of below-freezing temperature left some things looking pretty ragged.
Life takes us on some arguably wild coaster rides as well. One day, we may be on top of the world. Our family is well, the job is going great, the offer we made on that new home was accepted. But, a day later, we may get a scary diagnosis, or the boss may inform us of a downsize affecting our livelihood, or something goes awry with that home contract. Countless scenarios can throw that coaster car off its track. The good news is, we are being held in the hands of God. He never promised us life would be an extended celebration, without challenges and free from worry, but He did promise to be right there with us, in the very thick of all our troubles.
So humble yourselves under the mighty power of God, and at the right time He will lift you up in honor. Give all your worries and cares to God, for He cares about you. 1 Peter 5:6-7
As for my perennials, the only serious damage occurred to the hydrangeas and an aging azalea. The hydrangeas will make new leaves and provide f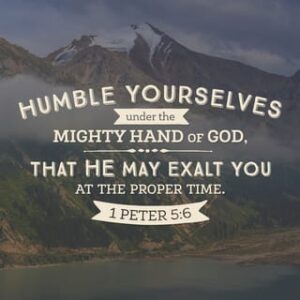 oliage cover for the hostas, but they probably won't bloom as a result of their icy setback. The fate of our azalea is still to be determined, but all the others have recovered nicely and are beginning to grow again. The columbines are showing off in all their colorful finery and the iris are ready to burst. The clematis are budding, and all the early and late summer bloomers are looking strong. God surely held his creations in His hands as the unseasonable cold settled over them, and He will carry you through your roller coaster rides too. Just get to know Him, become best friends with Him and He'll see you through all your deep valleys and celebrate all your mountaintops.
The Lord your God is in your midst, a mighty one who will save; he will rejoice over you with gladness; he will quiet you by his love ….. Zephaniah 3:17