By Marcy Barthelette
We become the distribution point of God's gifts. He wants no one to leave our presence empty-handed.
Max Lucado, Because of Bethlehem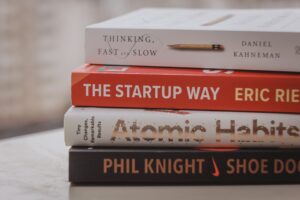 There has been for years a pretty common belief that a new habit can be formed when you repeat it for 21 days. That theory was popularized following a 1960 book by Dr. Maxwell Maltz, a cosmetic surgeon, who introduced the idea that a minimum of 21 days is required for one mental image of ourselves to be replaced by another. Of course, as humans, we are always looking for a quick and easy solution for whatever challenges we face. To be able to set a specific amount of time in which to shake off any unsavory habits was a no-brainer. Everyone was ready to jump on the bandwagon. Many studies have since been launched to test the 21-day theory, the results offering an 18-254-day range of time to break an old habit and replace it with a new one. The average was about 66 days. Variables included the type of habit involved and the personality of the individual attempting to make the change. In other words, there is no one-size-fits-all rule for breaking bad habits or creating good ones, and we all know we have a generous variety of personal favorites.
Over this past year, I've had lots of time to search for ways to become better at being the person God intended me to be. In fact, many of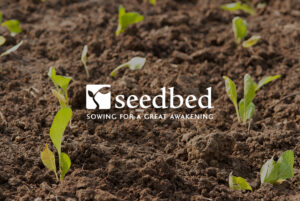 the things I share with you are actually messages to help me understand my part in God's world. I have studied through morning devotions for years, breaking apart Bible verses and learning just how wonderful it is to know God better. And I say little prayers throughout the day to thank him for his guidance and wonderful creations or to bless a stranger and first responders when the sound of a siren pierces the air. But I realized I needed to deepen the experience of my prayer life, so I've developed a new habit which will always be a work in progress.
My first conversation in the morning and my last conversation before falling asleep at night are the most important of the day. That statement ties in with the SeedBed devotions that Pastor Dennis encouraged us to sign up for during the month of January. It was entitled First word, Last Word, God's Word and encourages the habit of delving into God's Word morning and night. For my purpose here, the reference is to prayer or personal conversation with God. Those few minutes each morning set the tone for my day. Without that time alone with Him, I usually find myself floundering through projects and commitments, trying to do them on my own. And if I neglected sharing the events of my day each evening and giving Him thanks for the blessings I enjoyed, I would feel incomplete and be unable to rest well.
The final plea I make each morning is that He would make me be a blessing to someone that day. It's not always easy to be a blessing when we find ourselves isolated from the people around us and discouraged by all that we see happening in our world. But if we search, we can find small ways to bring a ray of sunshine into the lives of others. You may be a blessing to a member of your family, or you may reach out by phone, email, or social media with a kind word to someone that you know may be lonely. The point is, get into the habit of performing those intentional acts of kindness each and every day.
But He's already made it plain how to live, what to do, what God is looking for in men and women. It's quite simple. Do what is fair and just to your neighbor, be compassionate and loyal in your love. And don't take yourself too seriously ─ take God seriously! Micah 6:8 The Message
In the end, the number of days it takes to develop a new habit is quite irrelevant. These are all just studies, conducted by humans, often at great cost to governments or institutions. Our society is enamored with the study of just about anything, but the bottom line is that whatever habit you pursue in God's will, it's going to happen in His perfect time for you.
Be alert to interruptions today. Instead of getting frustrated by them, see if they are signals that you can meet another person's needs.
Sharon Hinck Mornings with Jesus 2020
Heavenly Father, help me to serve you daily by being a blessing to every person I meet.