By Marcy Barthelette
It happened at the height of our pandemic when new COVID cases were escalating throughout Missouri, and the last thing I wanted to do was pay a visit to one of my favorite places, the Division of Motor Vehicles office, AKA the DMV, and to many of us, the house of horrors. Let me be clear, I have encountered some very pleasant and very efficient people working to provide us with licensing for anything related to moving wheels, but like most everyone, I have some horror stories as well. Even when all goes perfectly, there is always a line and a long wait. Someone ahead of you in line (or more than one) will invariably forget a necessary document or not understand a process and the person behind the counter will lose patience and guess what….you're next!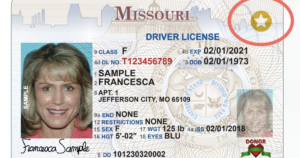 On this particular day, I had gathered all my documents to add the Real ID star to my new driver's license. If you haven't had the pleasure of applying for Real ID, you're in for a treat. It's the new government regulation taking effect on October 1 of this year (It was delayed from October 1, 2020, because of COVID) that identifies you for the purpose of boarding domestic and international flights as well as providing entry to Level 4 government facilities. If you don't need to do any of those things, then maybe you don't need Real ID, but it is encouraged for everyone because we just never know what changes may occur in your life.
I walked confidently up to the door of the DMV office and spoke to the greeter who was screening everyone before entry. I told her my business, she looked at my documents and asked if I had experienced a name change. Proof of name change was one of the items listed as a required document, but Ken and I reasoned that they meant they needed proof if your last name had changed since your current license was issued. Wrong! A woman's name must be tracked from birth to present because of marriage. This means you must present your marriage certificate and, if you have been married more than once, you must provide all marriage certificates, death certificates of a spouse, and/or divorce decrees. And, obviously, if you've made a legal name change of any sort or to either gender, court documents will be required.
I was not in possession of all these documents and hadn't enough time remaining before my license expired in which to acquire them.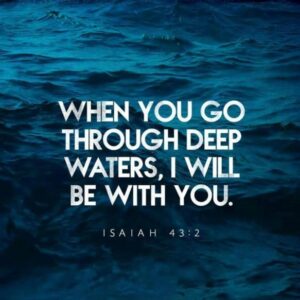 Government offices were still operating on skeleton crews, phones were not answered, everything had to be done online and it took a very long time to get a response. A very helpful worker suggested I apply for a Passport Card, something I didn't know existed. Long story short, I gathered the limited documents I needed, paid a hefty sum and I now own a Passport Card that will allow me to board domestic flights and cross the Canadian or Mexican borders so long as I'm on land or sea when I cross, and I may enter US federal facilities if needed. A little step down than a full-blown passport but not bad! Whew!
But what actually is Real ID? Don't I have my most precious credentials already? I am enrolled in God's family through my profession of faith and my baptism. He knows exactly who I am and has adopted me, warts and all. Despite man's need to continually inspect my identity, God knows who I am, and just as importantly, I know whose I am. All the documents in this world can't change that and He proved that I was His by sending His Son to die in my place. And He did it for you too! That's real ID!
Fear not, for I have redeemed you; I have called you by name, you are mine. Isaiah 43:1