By Marcy Barthelette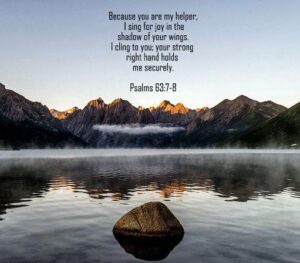 Because you are my help, I sing in the shadow of your wings. I cling to you, your right hand upholds me. Psalm 63:7-8
When you read this, I will hopefully have the answers to some of the questions looping through my mind this weekend. I'm having MOHS surgery to remove some basal cell carcinoma on Tuesday or, as you receive this Gatepost, it will be yesterday. My writing deadline is Monday, so I'm always thinking a little ahead. And, just so you know, this isn't the first time the MOHS Doc has scraped the surface of my delicate little nose. That episode occurred nine years ago but first, let me brief you a bit on the ins and outs of skin cancer. Oh, and the doctors all say, "If you have to have cancer, basal cell is the best kind to have."
When I was young, I was outdoors every moment of the day and my skin was brown as a berry as my husband likes to say. We all thought that a lot of dirt and a deep tan made for a very healthy child. Of course, since then we've learned to use sunscreen, but back then we'd never heard of it. I played in the sun from daylight til dark, and swam every chance I could, in the pool or at the lake. As a teen, I learned to water ski and loved to dive off the boat into the deepest water for a cool swim. I spent hours in the water with the bright sun reflecting off its surface.
Then about eighteen years ago, a red spot developed on my nose and it would heal for a while but kept coming back. It was the better part of a year when I finally saw the dermatologist and was told I had pre-cancerous cells and he would freeze them. That went very well and I had no problem for several more years. Then the sore spot started breaking out again and for the next couple of years, my primary care physician continued to freeze the cells. But one day, he decided I needed a biopsy and the result was basal cell carcinoma.
My next stop was the office of the MOHS surgeon. If you've been around for a few decades, this type of surgery may be very familiar but, if you're lucky enough to be young and have healthy skin, let me explain. It's a rather specialized surgery and when I had my first encounter there was only one MOHS surgeon in all of southwest Missouri. Once he has you good and numb, meaning in my case I can't feel the entire middle of my face, he begins to remove the affected cells. The trick is to get all the evil little cells and a required margin around them without taking more skin than necessary. So he starts with the amount that seems appropriate and takes it to the in-house lab to determine if the first cut did the job. If so, the wound gets cleaned up, stitched if needed, and I go on my merry way. If the margins are not clear or clear enough, we do it again, with a significant wait time between cuts. When the test finally reveals that enough has been removed, you guessed it, the clean-up procedure begins.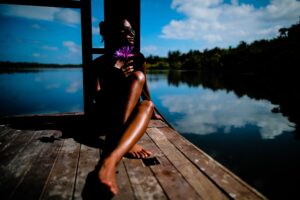 In my first experience, it took two times to remove all the damaged tissue and I was assured it was all gone. But the doc had some bad news too. My wound was so deep that I had to be sent to a plastic surgeon for reconstruction. They don't like to take chances when dealing with the face. I had driven myself to the office that day because Ken had an important meeting and the doctor's staff had assured me that I would be fine to drive. I don't like driving in Springfield, it was raining hard that day and I was pretty close to terrified about the future of my nose, but I set out on my journey and made it safely to the office of the plastic surgeon, though a bit rattled. My visit there did little to allay my fears and I had to wait four days for the surgery, making me even more jittery.
Long story not quite so long, it all turned out well. My plastic surgeon was great, well, both my surgeons were great. The end result was a mostly invisible scar and over time, I ceased to notice it, until, that is, it started to break out again, which brings me to the present. After a year or more of being told that my new red spots were just part of my scar and asked if I had scratched my nose to cause the break-out, a biopsy was taken and of course, you know the result. With that diagnosis came a flood of questions spurred by the earlier surgeries. Will it be a one-stop procedure or will I require the second and more ominous surgery to reconstruct my nose, obviously extending the recovery time? I know from the first time that, if plastic surgery is needed, I can't go out for a couple of weeks because I look like I've been hit squarely in the face with a fastball. How bad will the scar be this time? And how much grocery shopping do I do in advance? How long before I can get back to gardening? You can't bend or exercise for a few days and water is a must for my plants. And the list goes on….
Don't run or hide from your weaknesses. Accept and embrace them. And lay them before the almighty.
He longs to enter, transform, and empower our lives. It is what He does—but only when asked,
and only where there is room for him to work. Bear Grylls, Soul Fuel
I began this journey with a lot of fears and what-ifs, but I've realized that I won't do this alone. In my weakness and with all my questions, God will intervene and become my support. I place my trust in Him who knows me well and loves me anyway. He's going to be there beside me all the way.
I plan on having my own personal driver with me this time too. He's not allowed to have other commitments. With my two guys beside me, I'll be just fine and when you read this, I will know whether or not plastic surgery will be a necessary part of my future. I'm hoping not, but I'll take what comes and not borrow any trouble before it's necessary.
There's a power to weakness, strange as it sounds. But when we admit that we're unable to fight the
big battles alone, that is when we learn to effectively rely on a stronger power. God-confidence
is always going to win over self-confidence. Bear Grylls, Soul Fuel
Emmanuel, God with us, I am ever grateful for your presence in every moment of my day and night as well as every aspect of my life. Whether in celebration or challenge, you will share your Spirit with me.
Thank you….Marcy