By Marcy Barthelette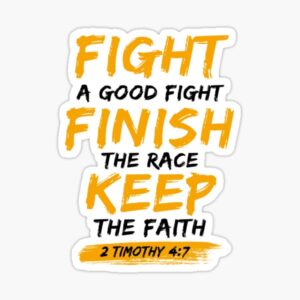 I have fought the good fight, I have finished the race, I have kept the faith. 2 Timothy 4:7
The November morning is cool and clear. A mist nestles low over the valley as the sun rises, soon to burn off any residual moisture. Hundreds of American flags are planted next to grave markers and then a flag-draped coffin appears at an open gravesite. Another soldier is being laid to rest after serving his or her country. The sound of a trumpet sends the notes of Taps over the hushed cemetery. And then comes the discharge of weapons sounding a twenty-one-gun salute. How appropriate that it should happen on Veteran's Day.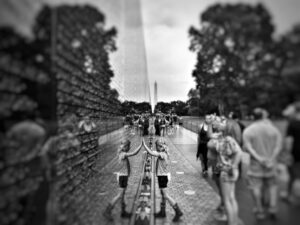 This Friday we honor all veterans, living and deceased. War is not something that we ask for but at times have been called upon to respond to. To all those who have fought to achieve and maintain the freedoms we enjoy, we owe a tremendous thank you. They've left the comfort of home and family and traveled to faraway places theretofore only seen in their imaginations. Others have served on the home front. Some have offered medical skills while still others have brought their faith to the battle, serving as chaplains. Some served out of family tradition and others had a passionate need to defend their country. Some were drafted into service but, once there, became dedicated members of the family. And many never came home.
Not only have these soldiers sacrificed. Their families have carried on in their absence, often with little support. Each one has earned our respect and our heartfelt thanks.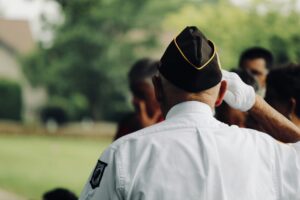 As Christians, we often find ourselves engaged in battle. We live in a world that has substantially turned away from God. But despite the obstacles we face, we continue to make every effort to carry the light of Jesus into all the darkest corners. We live by one simple principle, "Love the Lord your God with all your heart and with all your soul and with all your mind ….. love your neighbor as yourself." Matthew 22:37 & 38. Obeying those commandments is often a challenge and we must dig deep to find the heart and soul and faith to do what is asked of us.
The important thing to remember is that God always promised to be right there beside us. If you've served in the military, you know how crucial good backup can be. Having a trusted buddy beside you bolsters confidence and makes you sometimes feel you can accomplish almost superhuman feats of stamina and courage. It's often been said that a lot of soldiers found God at the bottom of a foxhole. No matter how much trust you place in your buddy, God is the most important ally you can have in any foxhole or any domestic situation.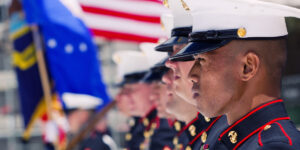 Listen for His voice and hear what He has to say. He won't steer you wrong. And on Veteran's Day or any day for that matter, take the opportunity to say "Thank You" to a veteran you know. Because of them, America exists, in all her glory and with all her warts. She certainly isn't perfect, but she's our home, for now.
Now there is in store for me the crown of righteousness, which the Lord, the righteous Judge, will award to me on that day—and not only to me, but also to all who have longed for his appearing. 2 Timothy 4:8