By Marcy Barthelette
It was now week three of my recuperation from the injury I received from that moment when my brain thought that my seventy-something-year-old body could perform miracles and stretch like a monkey. The week brought with it the joy that our family would be here together for Christmas but also concerns about my ability to carry my own weight in the time I had left to create the perfect family celebration. The peace I discovered last week was wavering a bit as Ken and I began to discuss all that needed to be done. My personality stumbles over relinquishing responsibilities I consider mine even when I need help. I tend to savor perfection.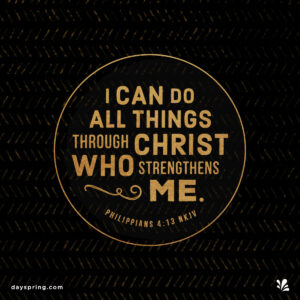 Worry is the darkroom in which negatives can develop. Wanda E Brunstetter, author
We had earlier decided to forgo the usual hunt for "perfect" gifts for everyone and just go with gift cards. However, now that we knew the recipients would be with us rather than many miles away, Ken felt we really should have personally selected gifts for all of them. How could it be Christmas without brightly wrapped packages piled high under the tree? So, even though I had barely been out of the house for more than two weeks, we bundled up and headed for Springfield. With Ken at the helm and myself as a reasonably quiet observer, we accomplished our mission in record time. Next came the wrapping!
I can do all this through him who gives me strength. Philippians 4:13
In the following days, I wrapped each package with lots of love, but only a few at a time and my thoughts then turned to cookies. Each of our kids has a favorite as does Ken so those were a must, but I cut back my usual quantities. Even so, it was a long day, and I was dragging when it was over. I now had one day to myself before the arrival of holiday madness, normally not a big deal, but I was still running on about two cylinders and had to take everything a lot slower. It was time to refocus my attention toward the truth of Christmas. I needed to reconnect with the Holy Spirit to find my hard-won peace from last week, so I took a day off from preparations and spent a few hours in my recliner. Lots of devotional reading, a Christmas movie or two, time spent simply gazing at our beautiful memory-laden tree and my heart was once again centered on Him who gives me strength. My peace returned and then the weekend arrived!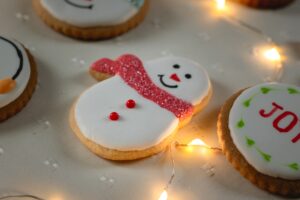 Two of our families arrived on Friday evening. We were off and running, sharing tales of Christmases past and family adventures. Saturday was a whirlwind of activity; we were blessed with fabulous December weather so all the energy filling our living room flowed to the back yard. Challenges were made, the games began, and a great time was had by all. By end of day, it was hugs all around as our girls had to head back home. But our son's family stayed another day and we wandered through the lights at Silver Dollar City. I hadn't dared hope that my body would hold up to all of that, but it did, and it was a joyous occasion, one that I have recalled often throughout this year of disappointments.
I also learned that joy comes in different ways and at different levels. It came in bear hugs from grandkids we hadn't seen in a while. It surrounded me as my family all rallied round to take the burden of preparation from my shoulders. It appeared on smiling faces as they shared their favorite family stories and took turns opening gifts. It bubbled over in a sigh when they bit into their favorite cookies from childhood. So many memories were piled into our family treasure chest.
Rejoice evermore. 1 Thessalonians 5:16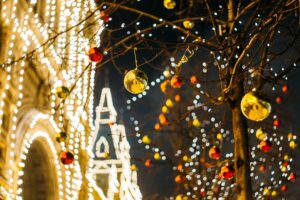 And then it was over and calm reigned over our home once more. There is the joy that comes with earthly people and experiences and then there is the deep abiding joy that comes when we invite the Holy Spirit into our being. I have been blessed to be filled to overflowing with both!
Joy is a thirst that doesn't want to be quenched; a hunger that knows it will go on and on.
It's a good thing to never get enough of God. Mel Lawrenz
I was now ready to quietly continue my journey to the manger and experience the holy birth once more.
I bring you good news of great joy! Luke 2:10
Next week…Part Four, The Gift of Love