By Marcy Barthelette
The Lord will send rain at the proper time from his rich treasury in the heavens and will bless all the work you do. Deuteronomy 28:12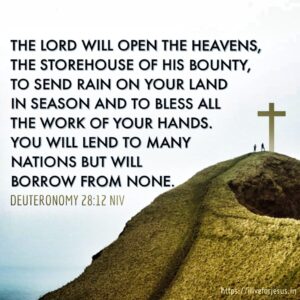 The summer of 2022 has been a challenge thus far, at least at our house. There was no spring in southwest Missouri, just a giant leap from winter to summer. Lazy, hot days have been the theme for weeks. And when the rain spicket shut off, it meant business. The grass is brown and crunchy and August hasn't even arrived. Hay couldn't be cut until very late because of excess moisture and now the crops are dying in the fields. And let's not forget our backyard gardens that are turning to dust.
Even my potted plants, which receive a good drink every day, can't force themselves to bloom properly in the extreme temperatures we are experiencing. Day after weary day of 100 plus degrees without a drop of moisture from the sky. I wonder sometimes if God is sending us some kind of message and we haven't received it yet. If so, He isn't being shy about it.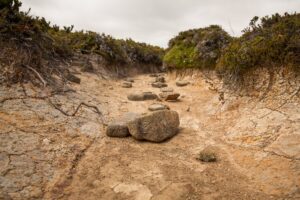 If the heat and drought weren't enough, COVID-related issues, hiring difficulties, and exorbitant transportation costs, have escalated prices at the grocery store and the gas pump to a level that has turned our budgets upside down and diminished customer service almost to the point of non-existence.
On a personal note, we're experiencing refrigeration problems in the kitchen and in the camper. The big fridge in the kitchen has a problem with the water filter housing. The issue itself is minor and the fridge still cools our food efficiently but getting warranty repairs completed seems to take an act of congress. And you know how fast those wheels turn. Delayed parts delivery and disinterested service people seem to be the norm these days.
The biggest problem with the tiny camper fridge is the lack of use. Travel refrigerators differ from home models in that they don't operate with a compressor. They use a combination of liquids and gases that must be heated before traveling through tubing to cool the fridge compartment. I don't understand the process and it makes absolutely no sense to me but I do know that when the camper sits unused for long periods of time, the liquids and gases settle, and sometimes they have difficulty starting to circulate again. That is, of course, a very simplistic explanation but you get the idea. We haven't camped much in the last three seasons and our poor fridge is suffering the consequences. Therefore, when we do have an opportunity to go, the preservation of food becomes a little dicey. Add to that, the camper AC doesn't like temperatures above 90º and camping has been a real challenge.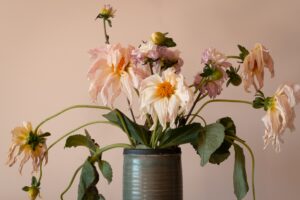 My point in this roundabout ramble of complaints and frustrations is that we experience all kinds of drought in life, the obvious being the absence of water, but when life takes unexpected turns we can also find ourselves running low on faith and hope and trust. While we can't control the amount of rain that falls, we do have some measure of control over our own emotions and I would suggest that times of "emotional drought" are prime opportunities for supercharging our spiritual power source. In the dry valleys of life, we can set our sights on hope or we can allow exasperation to take over and make poor choices that could impact us forever.
Our heat wave and our moisture drought will end in God's good time, but the emotional droughts in our lives will come calling again and again and they are ours to face or deny. We can invite God to guide us or we can go it alone. I don't know about you but I can use all the help I can get.
Blessed is the man who trusts in the Lord…. He is like a tree planted by water, that sends out roots by the stream, and does not fear when heat comes, for its leaves remain green, and is not anxious in the year of drought, for it does not cease to bear fruit. Jeremiah 17:7-8