By Marcy Barthelette
No one fixes broken things better than God. Author Dan Walsh
We're walking down a street and Ken sees the glitter of metal and he is compelled to check it out. He picks up everything; nuts, bolts, screws, washers; you name it. He takes it home to store in one of his many jars just in case it's needed in the future. And he doesn't stop there. When a neighbor sets out items tagged with a FREE sign, he just naturally gravitates toward whatever treasures might await his transforming hands.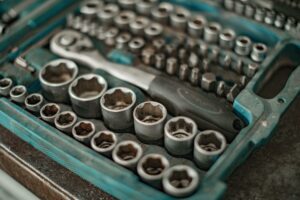 My husband has been a fixer since he was a young boy. He relished rescuing broken things, taking them apart to learn how they worked, and reassembling them to continue a productive life. At about thirteen, he tired of the household chores that he deemed "girl's work" and he negotiated with his mom to be in charge of fixing anything around the house that was broken or needed replacement parts. It was the perfect arrangement for him and his family, relieving him of the dreaded "girlie" chores and keeping the home in good running order.
I, on the other hand, tend to prefer replacement over repair when I feel the "injured" item is beyond any reasonable expectation of becoming reliable again. The difference between our two very differing perspectives is the criteria for declaring an item a candidate for repair. I believe in giving almost everything a second chance but fifth or sixth chances just don't enter my mindset. Even when his projects prove themselves unable to be used for the purpose they were intended, he strips them down and salvages any parts that may be usable,
and adds them to his collection of well-labeled and well-organized pieces that may someday give new life to another project.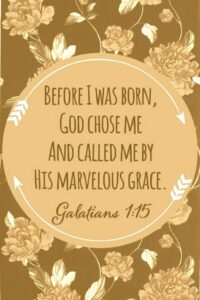 But even before I was born, God chose me and called me by His marvelous grace. Galatians 1:15
And with that said, it's obviously a good thing that God still has control of this world because I am a very broken vessel and according to my approach toward multiple chances, I would have been cast on the trash heap a very long time ago. Unlike that repaired item that I no longer trust to do a job and not let me down, He offers me a fresh new page in the book of my life each and every morning. I can choose to grab that opportunity and soar with it or remain bottled up in my own little world longing for perfection, not only from myself but from everyone around me. You know what, that's just not going to happe n, so perhaps I'd better start learning to repair things that are broken. Perhaps I need to take a serious look at the way I treat others and maybe there are things I can change in my approach to them that will change their response to me. But if it doesn't, I need to offer them my forgiveness and another chance. And if I've been neglectful of my behaviors, it may take a few more of those chances before they are ready to accept the newly repaired me.
But here's the meat of the story. God doesn't expect us to be perfect, that was man's idea. God took what was perfect—His Son—and broke Him, in order to make us whole. Gwen Ford Faulkenberry
God uses us in our brokenness to help bring healing to others. He doesn't require that we be perfect or even well repaired, just willing.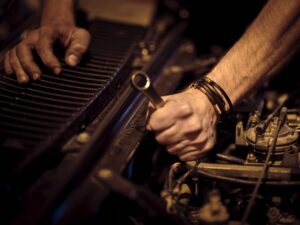 And, by the way, when something breaks down in the midst of a project and Ken is able to fix it from his precious stash of oddly assembled spare parts, I am very grateful for his steadfastness in saving everything and always believing that anything can be repaired. I am blessed that he was chosen to be the human conduit to my "Ultimate Fixer".
But He was wounded for our transgressions, He was bruised for our iniquities. The chastisement for our peace was upon Him, and by His stripes, we are healed. Isaiah 53: 5 (NKJV)