By: Marcy Barthelette
It was always a big adventure, going with my mom to visit cemeteries in the spring to place flowers on the graves of those family members who had walked this earth before us. Back then, where I grew up, we called it Decoration Day. A passion for history stirred early in my life and I loved hearing about grandmas and grandpas, aunts and uncles who had helped shape the person I would become. It's interesting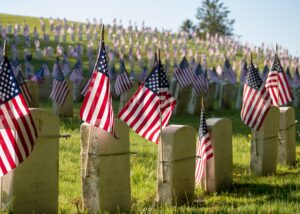 that, as I became an adult, my passion for genealogy never really developed. Oh, yes, I love hearing about my ancestors when someone else will do the tiresome digging through musty old records and conduct the never-ending website searches. But try as I may, I can't seem to develop the patience to do the work that my husband and friends of ours spend countless hours indulging themselves in.
I guess I wouldn't have made a good soldier either, because I tend to do my own thing and constant repetition is definitely not my thing. We think of soldiers as being big, tough men who spend their lives on a battlefield of one sort or another. But, in reality, much more of their time is spent in physical training, in study, embroiled in paperwork, and just waiting for orders to come from someone well above their pay grade. So why do they do it? For most, it is a dedication to this country and its people that drive a soldier, male and female alike, to do their jobs. The work is often dirty, the pay is certainly not in line with private-sector careers, and appreciation for all they do is often in short supply. And for way too many, the gift of life is taken from them long before we feel their time should be over. Because of this sacrifice, we celebrate what is now known as Memorial Day.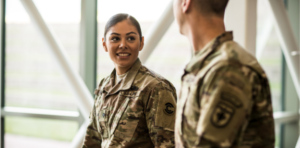 I am blessed to share my life with an eight-year US Air Force veteran. Though he never saw a field of battle, he faced other kinds of battles. He served during the cold war era and the Vietnam conflict. His job was to generate power for his missile launch crew. By most standards, he was still a boy when President Kennedy was assassinated, and he stood at parade rest for four long hours waiting to learn if he must bear the responsibility of pressing the button that would set in motion an act that would initiate a nuclear war, the impact of which we had never seen before.
As is the case with much military personnel, his activities were often classified and he couldn't share them with others, but he did his best to carry out his orders and keep this country and the world a safer place. On this upcoming weekend, we honor all those who gave their lives defending the freedoms of our great land. May we never forget their sacrifice, for when we forget, we tend to take those freedoms for granted. We are a blessed people, and it is our responsibility to use those freedoms and blessings for the betterment of all those who need us.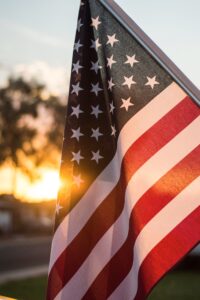 We do not know one promise these men made, one pledge they gave, one word they spoke, but we do know they summed up and perfected, by one supreme act, the highest virtues of men and citizens. For love of country, they accepted death, and thus resolved all doubts, and made immortal their patriotism and their virtue.
James A. Garfield May 30, 1868 Arlington National Cemetery
My mother is long since gone to Heaven and I live far away from those cemeteries we once visited. But I still take time to recall those precious souls that I called family and treasure the moments spent in their company. However you celebrate this Memorial Day, please remember all those men and women who gave their lives in defense of our country and say a prayer for all who are currently in harm's way. Our prayer is for peace throughout this world, but when duty calls, never forget those who answered the call during their place in history and those who will do it again, if necessary.
You will hear of wars and rumors of wars but see to it that you are not alarmed. Such things must happen, but the end is still to come. Matthew 24:6
And that end will lead us safely into our eternal home.