By Marcy Barthelette
Create in me a clean heart, O God, and put a right spirit within me. Psalm 51:10
I'm sure it was just about this time last year that I was expounding on the topic of dandelion proliferation and here we are again. Ken and I have labored hard each spring to take control of our yard from the yellow menace. Don't get me wrong, the yellow flowers are lovely and intricate, but the resultant seedheads are nothing but discouraging. They are one of the best illustrations I know of beating all the odds. They can endure extreme weather, heavy foot traffic, animal leavings, and just about anything else. Those seeds are determined with a capital D. They grow in cracks in the sidewalk, in the poorest soil on the planet and they give their very best performance in my landscape beds. We have sprayed and dug and crawled on hands and knees to just pull them out and nothing lasts for long.
This year, for reasons beyond my comprehension, we have taken no dandelion removal actions and they are flourishing. There's an old saying that we reap what we sow and while we didn't intentionally scatter those dandelion seeds all over our yard, we may as well have because we did nothing to prevent their dispersion and all of our past hard work is for naught. Hence, we will reap another very undesirable display again in the fall.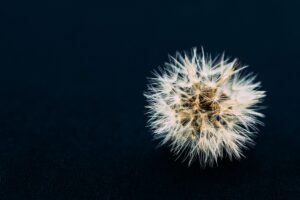 Weed the garden of your heart. God's law is the recipe for a healthy society.
Dandelions are not the only seeds that produce undesirable results. When did you last spread seeds of anger and what came back in return? How often do you sow seeds of distrust and what is your reward? How often do you hide your skills and talents and find yourself facing a blank canvas? How often do you frown and find frowning faces staring back? Have you hoarded your resources and deprived another person of a hot meal to eat or clean water to drink? And what about that new person you just met, will you take the next step to begin a friendship?
There is grace for bad seeds sown.
We sow all kinds of seeds in our everyday lives, and I don't know about you, but I don't begin to tap into the possibilities that await just outside my door, starting with those pesky dandelions. We need not let our failures become our downfall. Regardless of the seeds we've sown in the past, we can always change the dynamics of our garden. There is no better time than right now to start sowing some really good seeds!
Rock bottom is the best place to find grace. Grace is not appreciated when we've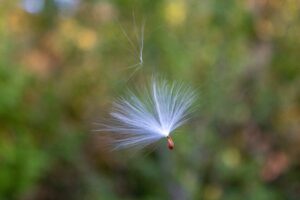 never failed and ineffective until we admit wrong.
Quotes are attributed to Dennis Walton, pastor of Crossway Fellowship Church.