By: Marcy Barthelette
I said in my heart, God will judge the righteous and the wicked, for there is a time for every matter and for every work. Ecclesiastes 3:17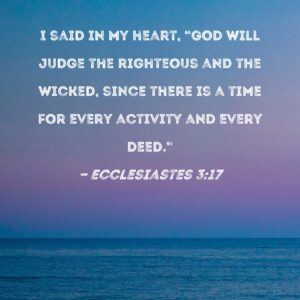 This Saturday is the one I dread every fall. Before we go to bed, I'll have to help Ken turn all our clocks and watches back one hour, and on Sunday night it will be dark at 5:30. I love the darker mornings when, before the sun rises and the world wakes up, I can ponder the beginnings of another fresh start. I like to spend that early time in devotional studies, Bible reading, and quiet prayer time. It's also a great opportunity to write, draw, or read for pleasure. And I can do that because Ken loves to sleep in. On the other end of the day, darkness or near darkness at 4:30 PM leaves us with chores undone and outings cut short because darkness and colder temperatures force us inside.
I really do understand that kids need a little more daylight to get to school in the mornings. Perhaps adults would appreciate light for the morning drive and farmers would prefer getting out in daylight rather than darkness. And I know that some people consider the time change each spring and fall to be detrimental to their health. The jury is still out on that issue. But for our stage in life, daylight time is ideal.
Where did the idea of daylight-saving time come from, to begin with? A little research revealed some interesting information. You just may have heard the name Benjamin Franklin sometime in history class. Old Ben was a man of many enterprising ideas. He spent a large chunk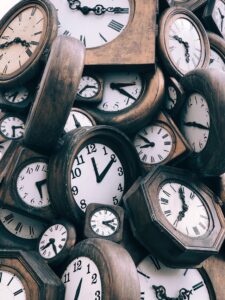 of his life in France and when the French government addressed the question of lighting costs in Paris back in 1784, he made a suggestion, rather tongue-in-cheek, as Ben was often known to have expressed his ideas. His concept involved altering sleep patterns in order to save on the cost of candles. His idea, however, never got any real traction.
It was during World War I that daylight time was actually implemented, becoming official in the US in 1918. It didn't last long, only until the war ended, but was re-introduced during World War II and was known as wartime. Once again, it was considered unnecessary during peacetime. Between 1945 and 1966, some states adopted the change while others didn't, and those that did opt for daylight time operated under their own rules. During the early 1960s, it became evident that something needed to be done to end the confusion caused by so many different rules. It was in 1966 that the Uniform Time Rule was enacted and all the states were required to begin and end daylight saving time on the same day. The arguments regarding the somewhat gnarly topic continue every spring and fall and we all have our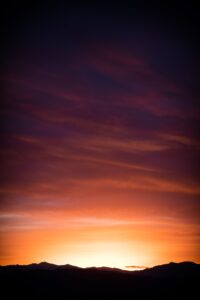 opinions but, for now, Daylight Saving Time (DST) begins on the second Sunday in March and ends on the first Sunday in November.
It boggles my mind when every year someone actually seems to believe that we lose an hour of our lives in the spring and can't look ahead to fall and realize we'll get it back. And there's the never-ending question, "Which way do I turn my clocks?" Even our common phrases "Spring forward" and "Fall back" don't seem to remedy the confusion. All we're really doing is re-arranging the times at which we make use of more daylight. The simple truth is that we are going to use a certain amount of artificial light each day, depending on the schedule of our lives. The focus of those tasked with deciding how best to manage our daylight hours is to determine what course serves the most people most of the time. I'm glad that job belongs to someone else.
Sunday morning when Ken pointed out a reminder in the bulletin to change our clocks this week, the thought crossed my mind, what if we really did gain an extra hour this coming Sunday? What if we changed the clocks at 2:00 PM rather than 2:00 AM, thus removing that argument about getting an extra hour of sleep? You've certainly heard the term do-over. In this case, we're talking about the ultimate do-over. A time travel, so to speak, in which to reclaim and alter a timeframe of our choice that occurred within the months since we lost that hour in March.
What Would You Do?
What would you change—or would you change nothing?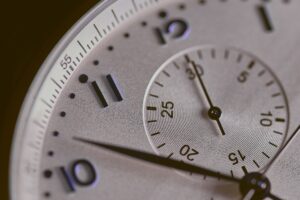 Would you use the time to make up for a wrong decision or a hurt you caused someone else? Or would you recall a special day when everything seemed perfect for you and add another hour to it? Would you use the time to celebrate yourself or to celebrate someone else who might need a spiritual lift? Would you spend that time considering how you could alter a moment in the past that netted a negative result, or would you pursue ways to improve your approach to the future? I'm sure you have your own thoughts about what to do with that imaginary gift of an extra hour but, for now at least, time travel is still the stuff of Sci-Fi movies, TV, books, or video games. We shouldn't, however, let that keep us from rewinding our lives now and then to see what we might need to change. We all have room for improvement, and we shouldn't be putting it off. Maybe I should stop fretting over the end of DST for this year and set my alarm for 2:00 AM Sunday morning to have a quiet talk with God about what changes I need to make….
Besides this you know the time, that the hour has come for you to wake from sleep. For salvation is nearer to us now than when we first believed. Romans 13:11